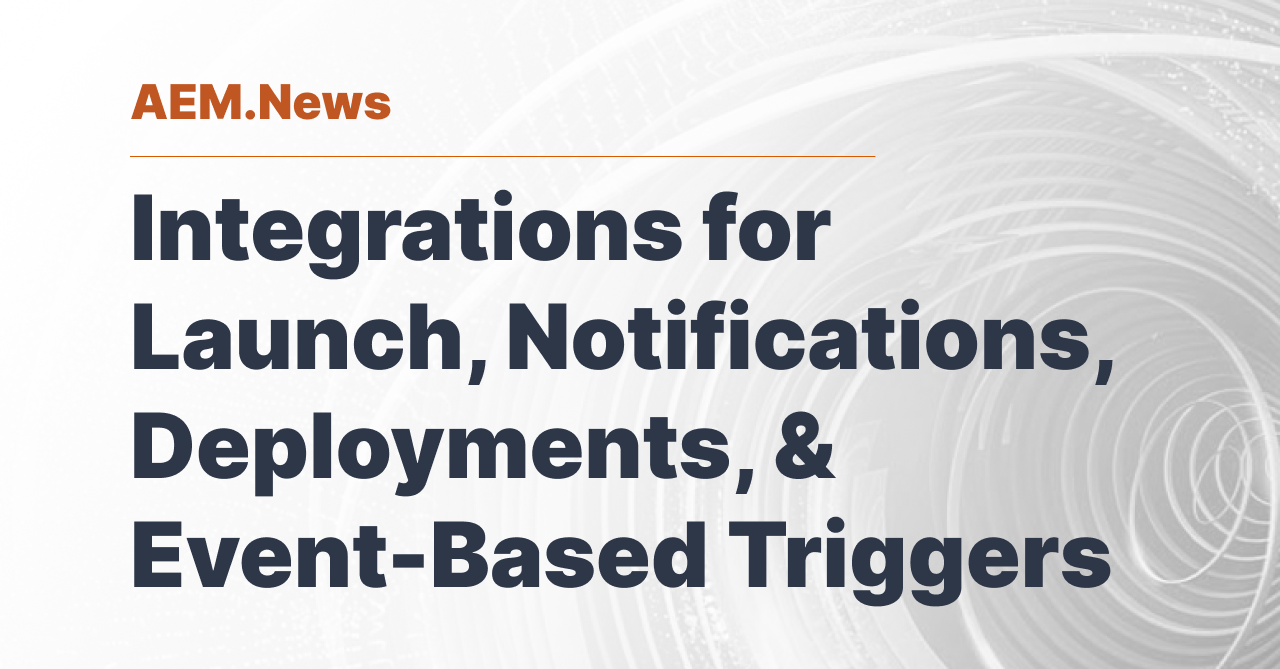 Integrations for Launch, Notifications, Deployments, & Event-Based Triggers
One of the best features of the Adobe Experience Cloud and Platform is it's integrations powered by Adobe I/O. This week we will learn how to leverage the Adobe I/O Runtime for various applications like better notifications, smoother deployments, integration with Adobe Launch, and Adobe Experience Platform.
Our first article teaches us how to send notifications to Slack when an Adobe Experience Platform Launch goes to production. Through this integration, we can provide better governance, improved transparency, and save time through timely updates that come to stakeholders.
If your AEM implementation isn't on AEM as a Cloud Service quite yet, managing deployments can be complicated. This article walks us through how the Adobe I/O Runtime can be configured to manage the complexity and coordination for smoother deployments.
Getting the best data from your websites is critical to business success, and our third article shows us how to setup Adobe Launch, Connect Launch with Adobe I/O, and integrate with AEM to extract data and insights to meet your business requirements.
---
Contributing authors: Prateek Kejriwal, Abhishek Kumar, Justin Edelson, Raman Gupta, Vardan Gupta, & Gaurav Tiwari
Sources: Adobe Tech Blog & TA Digital
---
AEM News Newsletter
Join the newsletter to receive the latest updates in your inbox.
Comments
Sign in or become a AEM News member to join the conversation.
Just enter your email below to get a log in link.
---