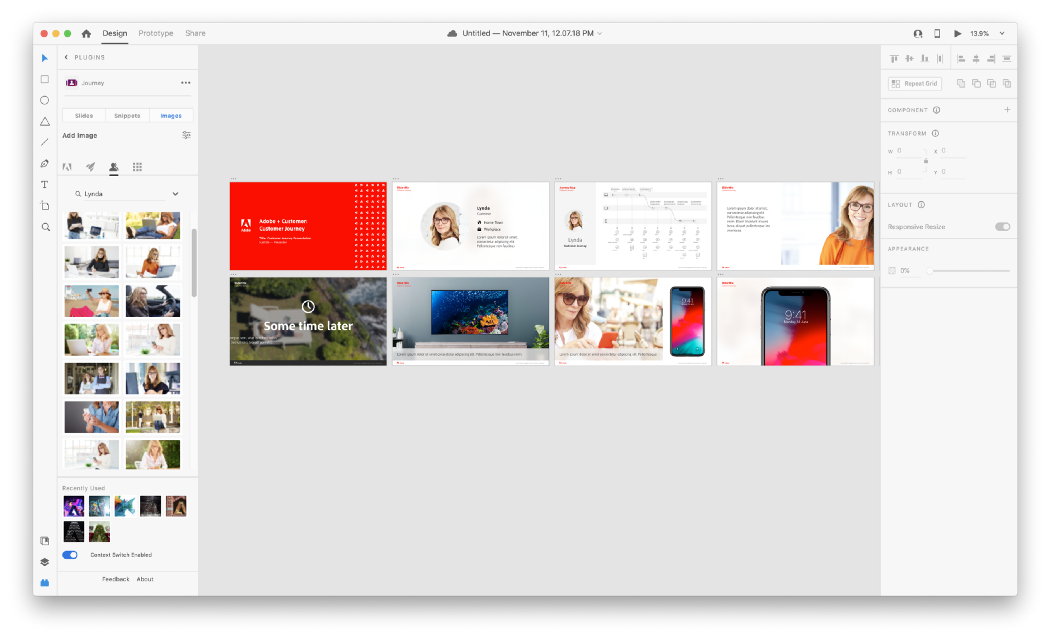 Journey Plugin for Adobe XD
Creating mockups of customer journeys can provide a powerful communication tool to share and sell ideas. Customer Journeys made with Adobe XD have never been easier with the new Journey Plugin.
Check out the article that walks us through how this great plugin was made.
AEM News Newsletter
Join the newsletter to receive the latest updates in your inbox.
Comments
Sign in or become a AEM News member to join the conversation.
Just enter your email below to get a log in link.
---