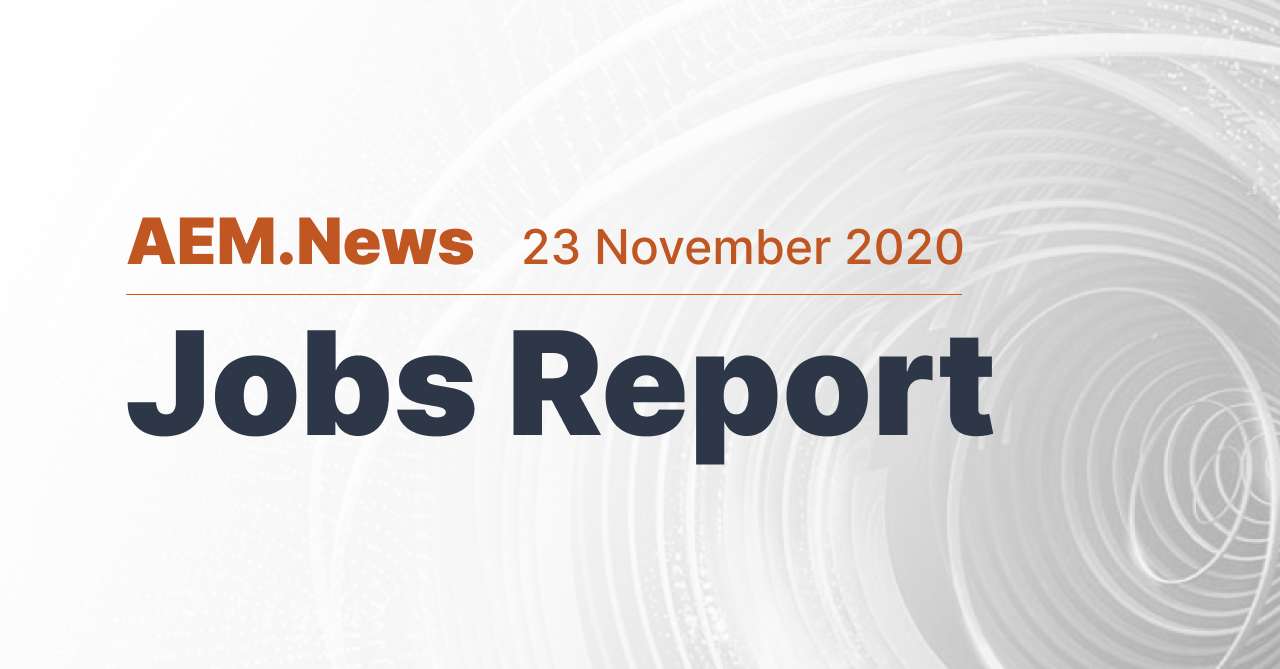 Jobs Report: 23 November 2020
Subscribe to AEM.News to see the Jobs Report and more timely and insightful content for the Adobe Experience ecosystem.
Formerly known as TechAspect. TA Digital is a leading digital transformation agency serving organizations globally and delivering #digitalexperience, #commerce, #digitalmarketing, #digitalstrategy, #artificialintelligence solutions with superior precision. Our years of Digital Experience expertise has earned us a 97% customer satisfaction rating with our clients ranging from Global Fortune 1000 to Mid-Market Enterprises, leading educational institutions, and Non-Profits.
---
Initialyze is  a group of technology experts who are passionate about all things digital.
---
We're ICF Next, your strategic partner for engagement and transformation. Here's what you need to know about us. We break traditions. We break molds. We break through. Our passion is to help you make the change you need to succeed. We are mission-driven creatives, communicators, strategists and technologists. Part of global consultancy ICF, we're working to improve the world in areas from energy to health to transportation and beyond.
---
Bounteous is a full-service digital experience agency highly specialized in the Adobe space, particularly helping clients take advantage of the Adobe Experience Cloud. Bounteous is a key contributor to the Adobe community and an award-winning team, including: 2018 Emerging Partner of the Year, Platinum Regional Solution Partner, and 2018 & 2019 Global Rock Star Award Winner. By joining our team you'll be working with the best in the industry.
---
AEM News Newsletter
Join the newsletter to receive the latest updates in your inbox.
Comments
Sign in or become a AEM News member to join the conversation.
Just enter your email below to get a log in link.
---