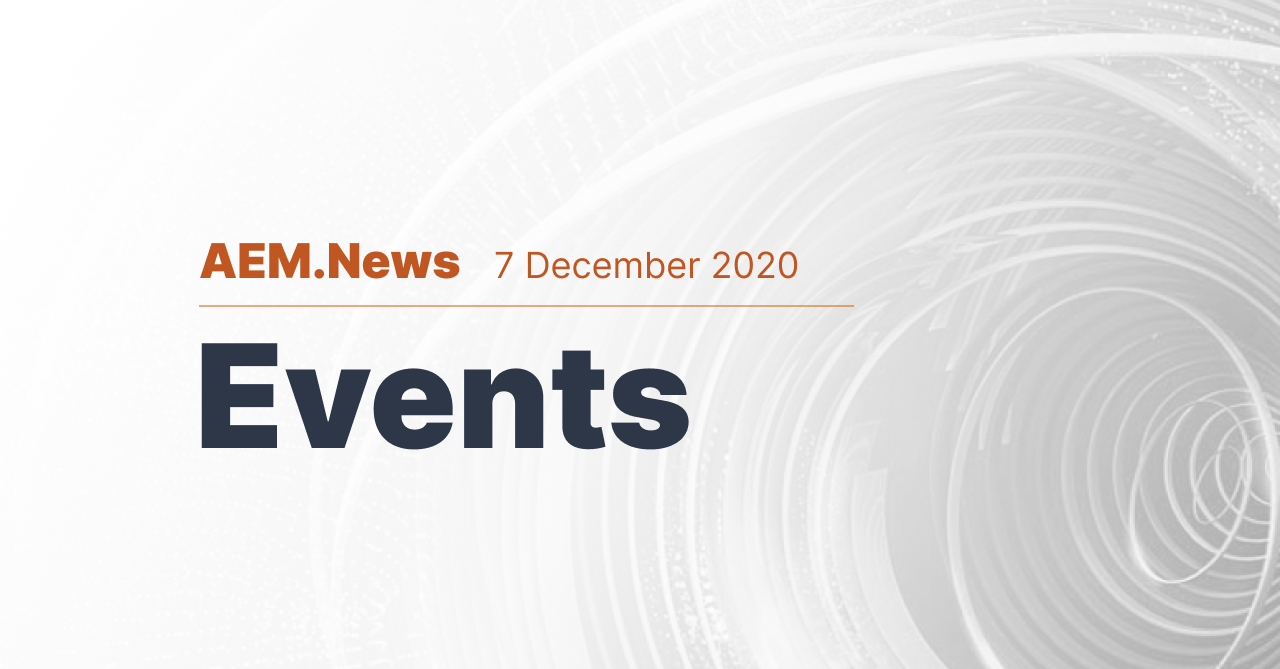 Events: 7 December
Some great events this week from Adobe and Solution Partners. Learn about Campaign, Magento, Analytics, and Experience Platform
Tuesday 8 | Join for Details
Is your team migrating from Google Analytics to Adobe Analytics? Do you use Google Analytics API to extract history and load into Adobe Analytics. Learn about backfilling Analytics Data with Adobe's new Bulk Data Insertion API.
Wednesday 9 | 9:30-10:30 | Register
This session aims to help Adobe partner sales teams to better pitch Adobe Campaign, understand the offering, and know why to choose Adobe Campaign vs. the competition. This session will cover: Adobe Campaign as part of Adobe Experience Cloud, Customer Journey Management offering & competition, the Solution Partner Portal, and finish with time for questions and answers.
Thursday 10 | 9:30-12:00 | Register
This session aims to help our partners to visualize and understand the main capabilities of Adobe Campaign through a deep dive demo of the application, and presentation of the main integration use cases with the Adobe Experience Cloud platform, services and applications.
Thursday 10 | 8:00-9:00 | Register
Join us to learn about the newest Adobe Commerce feature, Visual Recommendations, adding image recognition for better shopper experiences. We will also share with you the addition of NEW Magento Business Intelligence dashboards.
Tuesday 15 | 8:00-9:00 | Register
Learn about the new Adobe Experience Platform Data Collection Infrastructure - Project Whetstone. We will cover: Features, Benefits, Packaging, and the Migration process
AEM News Newsletter
Join the newsletter to receive the latest updates in your inbox.
Comments
Sign in or become a AEM News member to join the conversation.
Just enter your email below to get a log in link.
---